December, 2018
Dear Reader,
On behalf of the management and staff of the Office of Vocational Rehabilitation, I wish to take this opportunity to give thanks where thanks is due, highlight some noteworthy accomplishments, and reflect on the past year with hope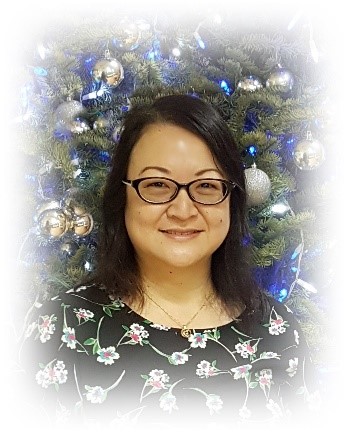 for the new fiscal year.
Let's begin, as always, with my staff. Without their hard work, dedication, support, and partnership, doing my job would be difficult day in and day out. And for that, I am, from the bottom of my heart, eternally grateful to each and every one of them. It gives me pleasure to introduce my staff to you: Lourdes Atalig, Elvira Seman, Ellena Sutton, Josephine Tudela, Magdalene Reyes, McQueen Hiroichi, Rose Ann Ichiuo, Jane Tudela, Shana Iguel, Matilde Selepeo, Barbara Cabrera, and our Graduate Student Intern Jiana Camacho. Two of my staff – John Allen Cabrera and Joseph Roberto – resigned from OVR earlier in the year to tend to personal matters, and we wish them well in all their future endeavors.
Secondly, OVR is fortunate to have a highly functioning and effective State Rehabilitation Council. The SRC advises us on how to improve our programs to better serve individuals with disabilities. We began FY 2018 with the dynamic leadership of our former SRC Chairperson Elizabeth Ada, affectionately known to many as "Lillian." Her leadership brought members together during executive committee and general membership meetings to deliberate on matters of significant importance. Some of the SRC and OVR's notable accomplishments together in FY 2018 included: (1) The Comprehensive Statewide Needs Assessment; (2) Policy development and/or revision (e.g., Pre-Employment Transition Services and Supported Employment); (3) Modifications to the VR Portion of the Unified State Plan; (4) Development of the Council's Resource Plan; (5) Participation in SRC and OVR-related public forums; (6) Creation of the new SRC mission statement and logo; (7) Revised MOU between OVR and PSS-SPED; etc. More achievements will be highlighted in other sections of this report. Our WIOA Title I program partner, through the new chairmanship of Frances Torres, confidently leads the Council into FY 2019. OVR is committed to working collaboratively with "Fran" and the full Council to achieve the goals of the Workforce Innovation and Opportunity Act of 2014, which emphasizes competitive integrated employment, interagency partnerships, enhanced training leading towards skills gains and credentials, and joint collaboration in serving employers, among other things.
My thanks and appreciation also go out to the Disability Network Partners for their unwavering commitment of working together to better serve the needs of all individuals with developmental and other disabilities residing in the CNMI. In FY 2018, the DNP partnered up, in one way or another, on the following activities: Transition/Pre-ETS/CIRCLES-related activities; Needs assessment; Outreach activities (e.g., Job fairs; Veterans Resource Fairs; etc.); Developmental Disabilities and Employment Awareness Month (e.g., Proclamation signing ceremony; "Advancing to Success" Conference; Mental Health First Aid Training to Employers; etc.); and the ongoing publication of the DNP's quarterly newsletter, "Disability Watch."
I will be remiss if I did not also recognize here the continued support of Governor Ralph DLG. Torres and Lt. Governor Victor B. Hocog for supporting the activities of the OVR, SRC, and DNP as we move forward toward greater inclusion of all individuals with disabilities in our communities and in our workplaces.
This past FY 2018 we continued to focus on the WIOA mandates of competitive integrated employment. With the SRC, we looked at policy, service delivery, customer satisfaction, unified planning, common performance measures, and other factors for improving services to individuals with disabilities including our youth.
We enter FY 2019 with a renewed commitment to continue carrying out our WIOA-mandated duties and responsibilities with the utmost care and diligence. We will achieve our vision through active participation in employer engagement opportunities, career pathways, program evaluation, breaking down barriers (transportation, attitudinal, etc.), and preparing individuals with disabilities to acquire the skills that are in demand by employers. We at OVR cannot go at all of this alone, so we will continue to collaborate with our partners to help us achieve our goals and priorities.
Arlene Kay A. Yamagata, M.S., CRC
Commonwealth of the Northern Mariana Islands
Office of the Governor
Office of Vocational Rehabilitation
"The best and most beautiful things in the world
cannot be seen or even touched -
they must be felt with the heart."
Helen Keller

2018 SRC & OVR Annual Report (11.3MB)